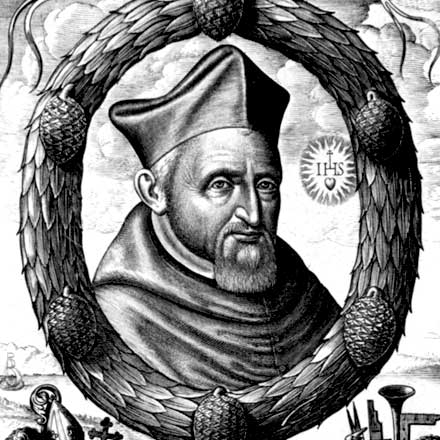 Saint Robert Bellarmino
He was born in Tuscany in 1542 and joined the Society of Jesus in 1560. He died in Rome in 1621. His tomb is found in the chapel of Saint Joachim.
Theology
He was a man of great intelligence and integrity. He defended Catholic orthodoxy at the time of the Protestant Reformation and during the trials against Galileo and Giordano Bruno. He wrote many exegetical, pastoral and ascetic works.
Bellarmino's reasoning fuses science, faith and life. Today he would teach that it is necessary to have a holistic vision between theology, spirituality and experience.
Charity and Spiritual Education
The commitment to the poor is the synthesis of all his thoughts. His "Catechism" taught the fundamental truths of faith to many generations of children.
He was the spiritual director of Saint Aloysius Gonzaga, who is also buried in the church of Saint Ignatius.